Transferring a veterinary license on your own takes mounds of research, paperwork and phone calls. If you didn't have to do it, you wouldn't. And, you don't.
The AAVSB is the only organization in the U.S. or Canada to offer license transfer services to veterinarians and veterinary technicians through VAULT, the Veterinary Application for Uniform Licensure Transfer.
With VAULT, the AAVSB takes care of the hassle for you, making license transfers painless.
Get started by choosing the VAULT service that's best for you.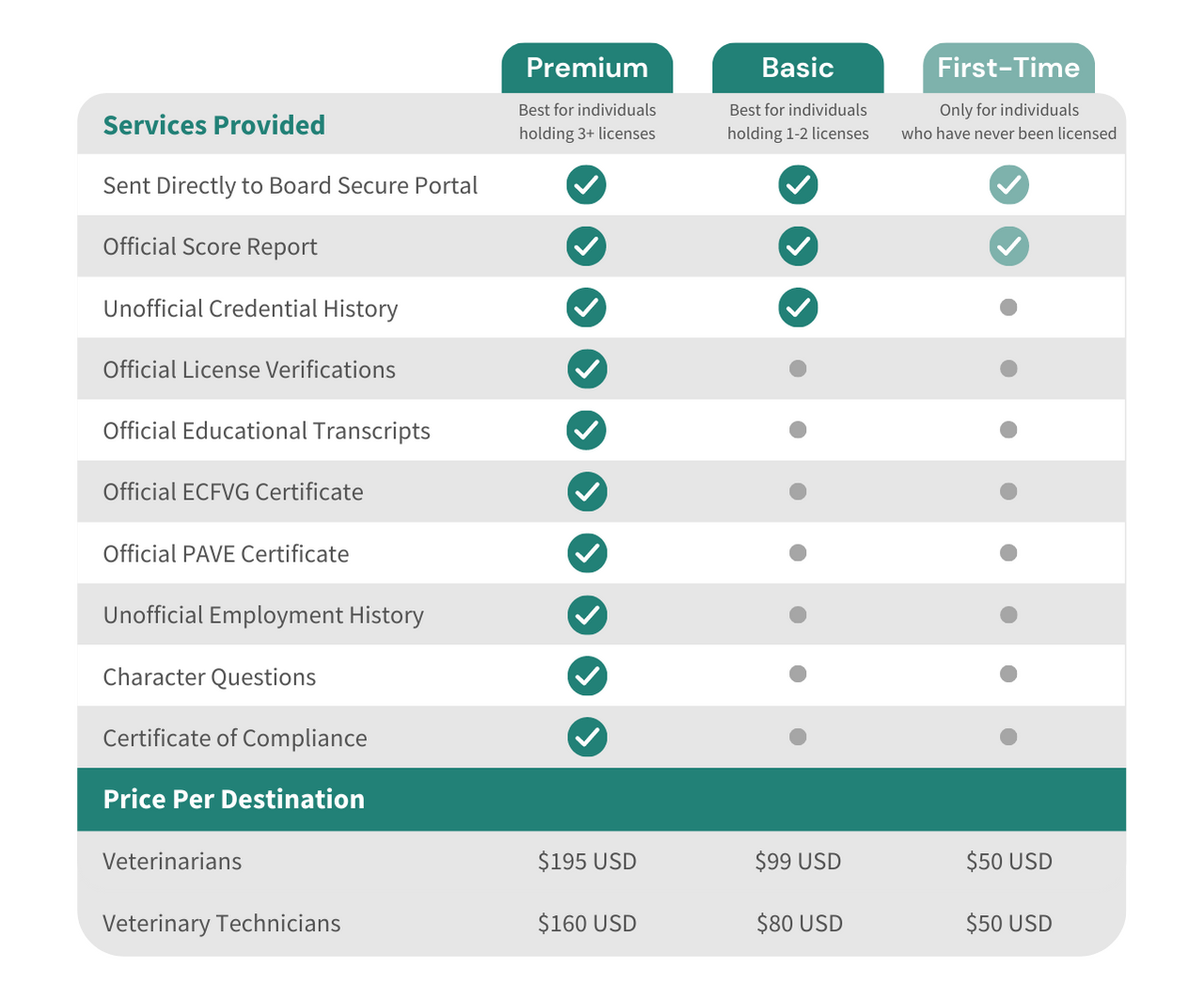 Additional fees may apply. Please see the calculator for detailed prices.